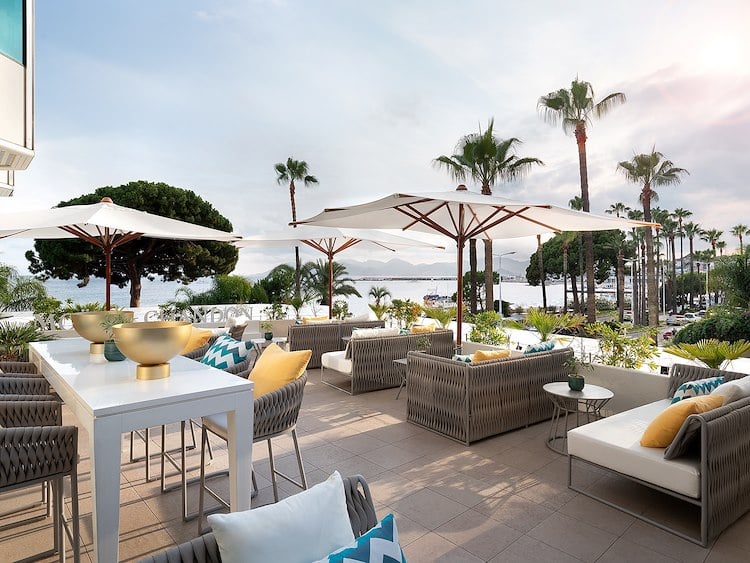 Champagne Bar
Opening Hours: Everyday 3 PM - 11 PM
Nestled in the heart of the iconic Croisette, the Sunset Terrace offers breathtaking views of the azure sunset reflected on the sparkling waters of the Mediterranean.
Our Champagne Bar invites you to immerse yourself in a world of elegance and refinement, in a sophisticated atmosphere overlooking the sea.
With or without alcohol, we offer you a wide range of prestigious champagnes, wines and cocktails created by our mixologist Nicholas Bartlett.
From the most prestigious houses to the most secret discoveries, our range of exceptional vintages will satisfy the most discerning plates.
For decades, Krug House has been the result of an ancestral expertise that embodies the very essence of luxury.
Our Sunset Terrace proudly features this prestigious champagne by the glass on its menu, a unique offering on the Croisette. Each sip of this golden nectar will transport you to a universe of exquisite flavors and unforgettable sensations.
Come and enjoy a refined and delicious non-alcoholic tasting experience, tailored to meet all your needs.
Our 0% sparkling wines, French Bloom, offer an elegant and innovative alternative with fruity aromas, floral notes and a refreshing vivacity.